I've always loved a Christmas film. I think it started with Love Actually, which we always watch on 23rd December because that's the best day for it, but since then there have been many many more Christmas films which have captured the essence of Christmas so well. I really do love the Channel 5 ones, mainly Hallmark movies and all formulaic in the best way but Netflix has been a bit of a game changer over the past few years and that leads me on to tell you my top Christmas film… I must stress that this list changes almost every time I watch a film but this one is definitely at the top this year.
The Noel Diary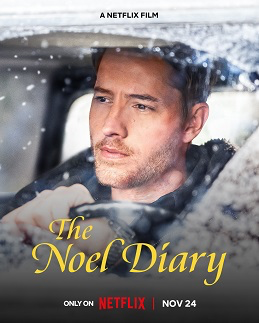 This film has lovely Justin Hartley in it from This is Us, so it was fairly likely to be a winner with me! It appealed straight away because he is a super-successful writer, very attractive and inexplicably single. Obviously he has some emotional baggage and we find out what it is and how he's going to sort himself out so that he can be with the woman of his dreams. It's full of snow, has a great dark moment when you think all could be lost and even my husband enjoyed it!
The Holiday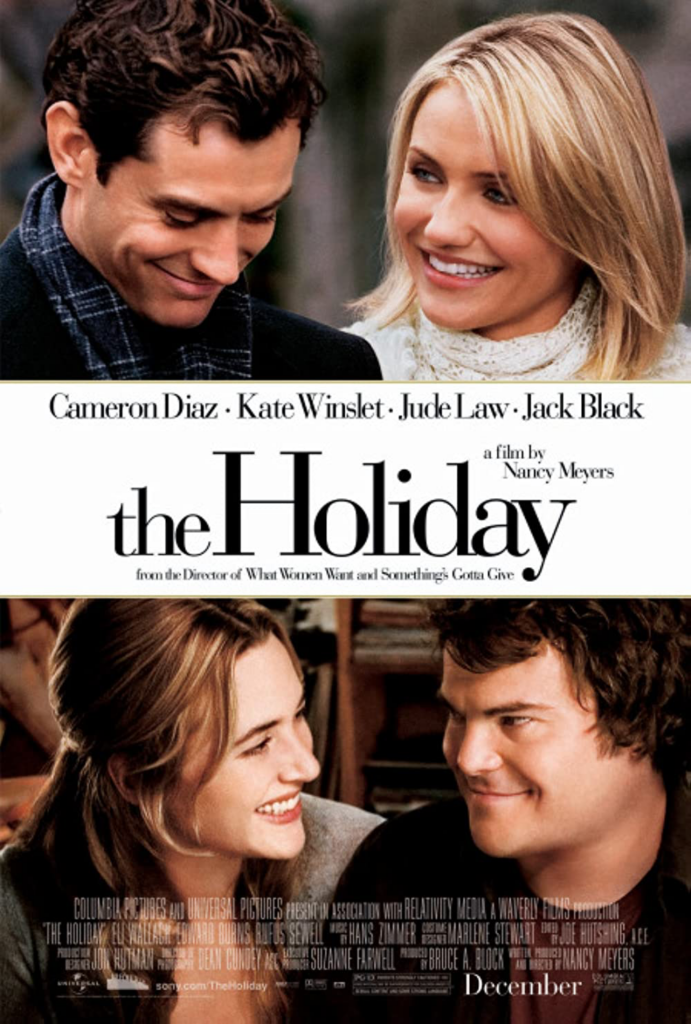 Being not massively organised, I usually end up with too much to do on Christmas Eve and am usually up, alone, either sewing, knitting or wrapping. And usually The Holiday is on. I flipping love this film. The snowy English countryside is more appealing than the LA sunshine but I love all of it. There are some heartbreaking moments scattered all the way through but it has some wonderful scenes and it is soooo Christmassy. A couple of years ago, my daughter came across me watching it and now it's her favourite Christmas film too so I am saving it to watch with her but hoping it won't be the early hours of Christmas morning.
The Princess Switch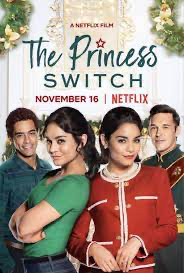 I think this was the first Netflix Christmas film I watched. It's got a Channel 5 Christmas movie vibe which I love, mixed with the royal element which I also love and that makes it pretty much perfect. I recently rewatched it and had forgotten how funny it is. Vanessa Hudgens has great comedy timing and plays both parts brilliantly. It also doesn't hurt that lovely Sam Palladio from Nashville is the handsome prince. There are two sequels which are not too bad but don't measure up to the brilliance of this first one.
A Castle for Christmas
I resisted this film for a year because I loved Cary Elwes in the Princess Bride and thought his fake Scottish accent might be annoying. In the end I watched it because I couldn't resist a Christmas film about a writer. It's actually good! It's an enemies to lovers story which is pretty slow burn and adds to the romance massively. There is a huge amount of knitting and knitwear in this film which also gives it a big thumbs up for me!
Miracle on 34th Street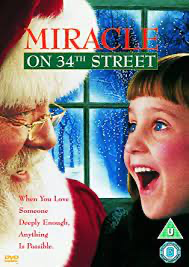 This film really captures the essence of what Christmas is about when you're a child. About believing. There is something so special about that and this film makes me wonder why you wouldn't!
Elf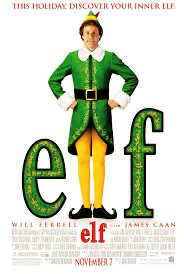 This, along with Home Alone is the film we watch as a family every year. It never gets old! It's so funny and christmassy and again, has that thread to the story about believing. It's the most heart-warming couple of hours you can spend.
There are still two weeks to watch ALL the movies! Enjoy!