As you may have gathered, I love making things. I grew up knitting and sewing, skills that were passed onto me by my Mum. I make a lot of stuff, so much so that most of my family have reached their limit and are not grateful enough to deserve anything knitted these days. My husband thinks two hand-knitted jumpers are more than anyone needs, even though this week he has not been seen without one. He also happily wears a selection of beanie hats that I've made over the years.
I love Christmas so much, so my crafting does turn to festive makes at this time of year. Every year, I plan to start sooner as there is never enough time but then when it isn't Christmas, I don't feel like making Christmas stuff, so it's a bit of a catch 22. I did make an exception over the first lockdown when I got a head start on a Christmas quilt but that's almost the only time it's happened. .
So now, I find myself 8 days from Christmas with half a jumper to crochet for my niece, two gift bags to sew and a pair of socks to knit. I also would love to have time to finish sewing a couple of dresses that I thought I'd be wearing by now and a blouse which I bought some gorgeous Liberty Christmas tana lawn to make up but which even I know will have to wait until next year!
Over the years, I have realised, with the help of my husband going on at me, that I do have a tendency to think I can get a lot more done in a space of time than what is realistically possible. This realisation has been quite cathartic and has led to a much more enjoyable few days before Christmas than I used to have a few years ago. This year, I'm pretty sure that aside from the dressmaking, I will get everything finished and the most exciting thing is that I have a brand new knitting project waiting for me to start on Christmas Day.
Whatever your run up to Christmas looks like, make sure not to overwhelm yourself with things to do because most of it doesn't need to happen to make your day special. Hope you have a good one, and if you are on a crafting deadline, good luck!
A selection of Christmas makes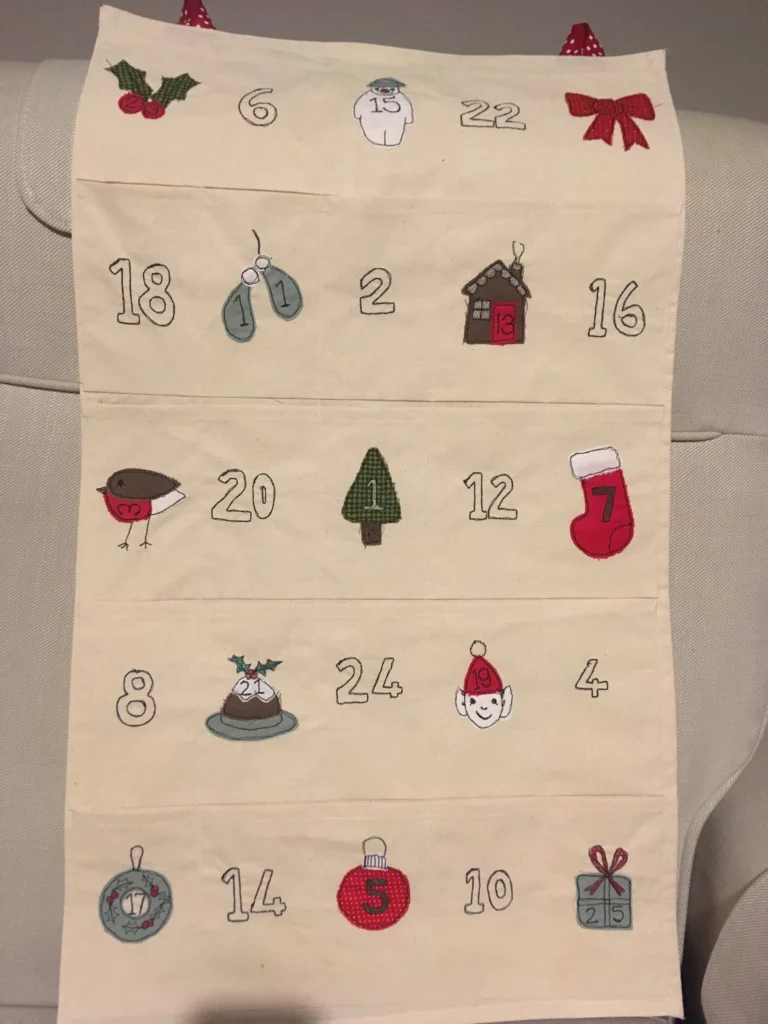 This is a Poppy Treffry project from the 2020 Christmas Embroidery Club. There is a kit for something very similar from her shop.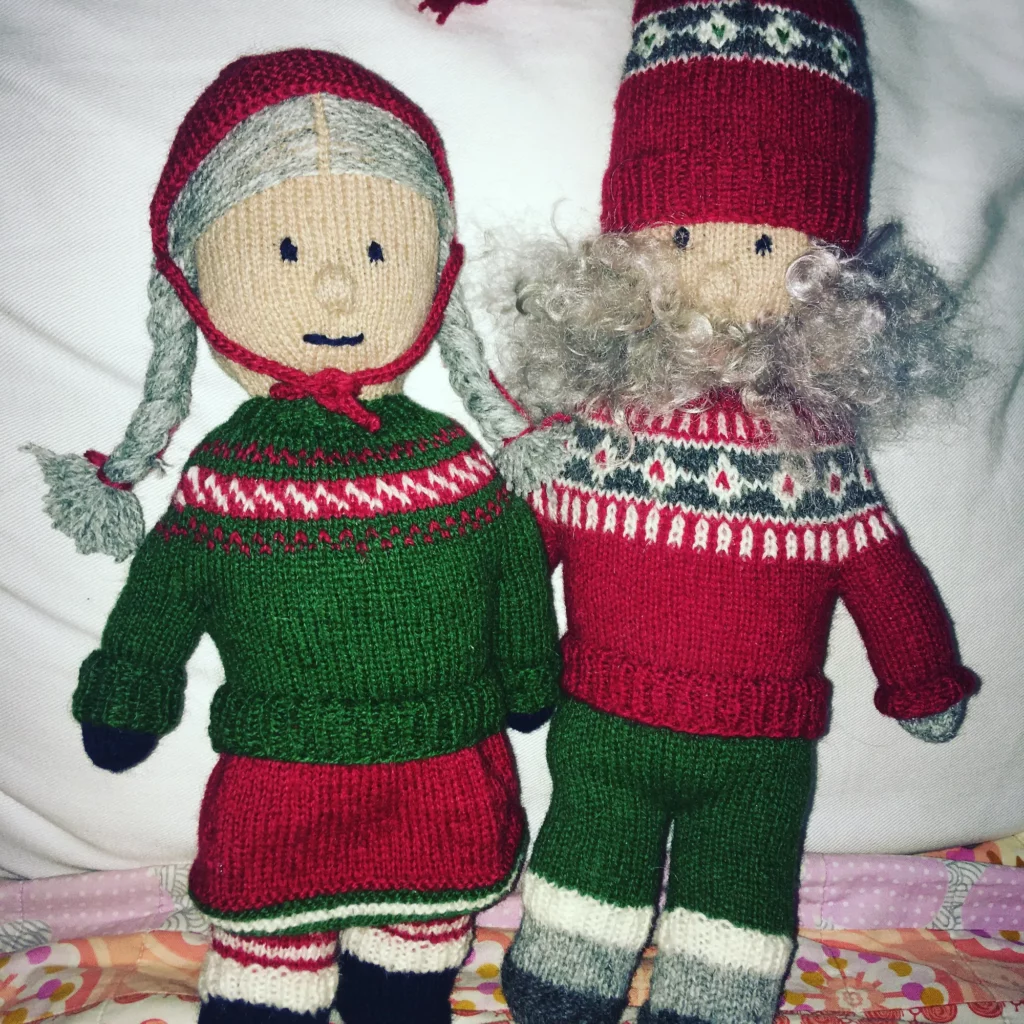 Meet Sven and Solveig! Sven came first and had to wait a couple of years for Silvie. They came in a kit from LucyLocketLand and were a joy to knit!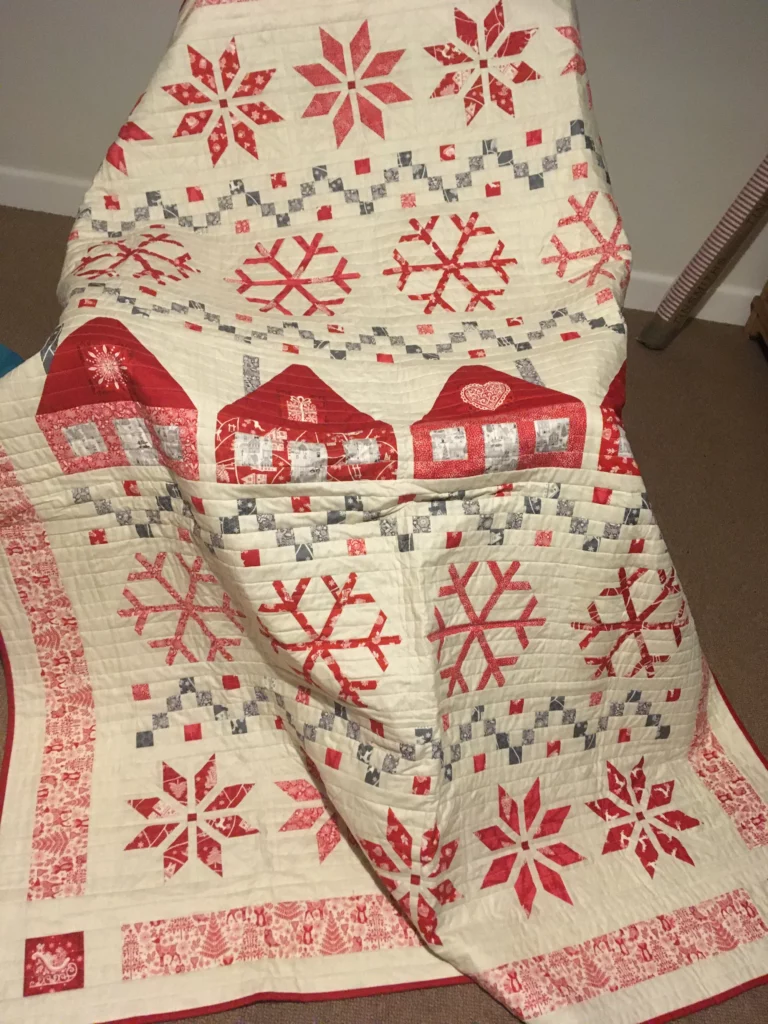 My lockdown quilt! I had seen it on the front of a quilting magazine in a supermarket years ago but it had always seemed like a big step to actually make it. It is designed by Lynne Goldsworthy and is in Today's Quilter issue 54.