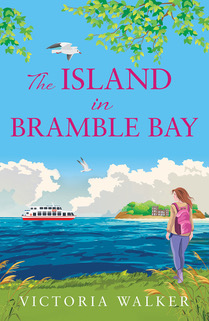 Welcome to Bramble Island! Find breezy, sunshine-filled days, shaded woodlands, glittering sea and a summer of love…
Maggie Cassidy is the new park manager of Bramble Island in Dorset. A job on an island where she is the only year-round inhabitant is the perfect fresh start for her. But when she's torn between the job she came to do and the island she has grown to love, can she hang on to her perfect new life without compromising her dreams?
Charlie Mackenzie is the forester on Bramble Island. He is a loner full of secrets, burnt out by the life he left behind in San Francisco. When his past catches up with him, he must decide whether he can face what he has spent three years running from without bringing his world crashing down.
Bramble Island lulls them both into an idyllic existence but when the outside world bangs on the door, is history about to repeat itself for both of them?